---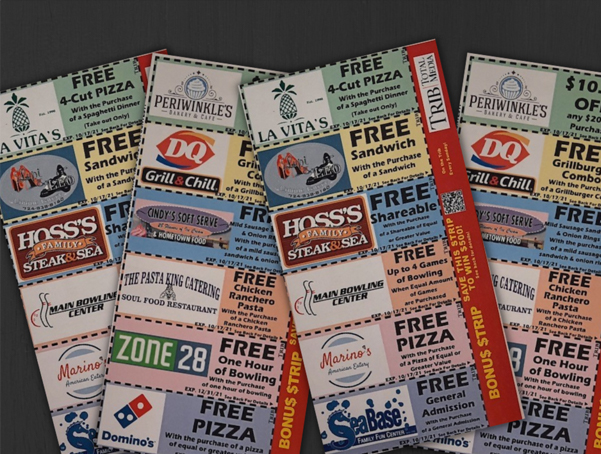 Contest Start: Sunday, September 26th, 2021 at 12:00 AM.
Contest End: Monday, January 3rd, 2022 at 12:00 AM.
Find the Bonu$ $trip of coupons on the front page of your Tribune-Review, Sundays from September 26 - December 19. Register your Bonus Strip here and you could be a winner. Every week get more savings and another chance to win.